You don't get to be the second-richest person in the world without knowing something the rest of us don't. Often referred to as the Oracle of Omaha, Warren Buffett has a net worth of $73.5 billion, according to Forbes.
While Buffett is unquestionably a genius when it comes to business, his words of wisdom aren't just good for finding a hot investment. In fact, there are many Warren Buffett tips that anyone can use.
Click through to learn how you can apply Buffett's tips and hack your way to a wealthier life.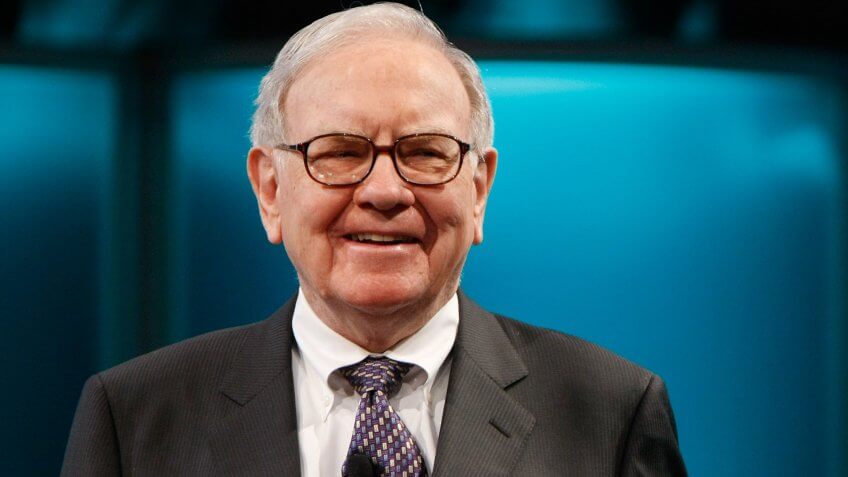 Michael Buckner / Getty Images
1. Decide That You're Going to Be Rich
In order to be rich, you have to believe that one day you will be. According to the Huffington Post, Buffett once reportedly said, "I always knew I was going to be rich. I don't think I ever doubted it for a minute."
For best results, set high expectations for yourself and work toward your goals and aspirations.
"Then, make it clear to yourself, your family and friends that you have a commitment to become financially independent," said Randall "Dolph" Janis, an insurance agent at Clear Income Strategies Group. "Create your future with a plan, knowing when to get aggressive against knowing when to be conservative."
Eric Francis / Stringer / Getty Images
2. Start Saving at a Young Age
By age 15, Warren Buffett had earned $2,000 delivering papers and selling magazine subscriptions, according to CNBC. He used $1,200 of his earnings to invest in a farm, forming a profit-sharing agreement with the farmer.
The lesson? "Start saving money as early as possible, so that you get into the habit," said Brittney Castro, founder and CEO of Financially Wise Women.
This is important whether you're saving to invest in a business or buy your first house.